Girly mid heel ankle strap pump & Pleated check top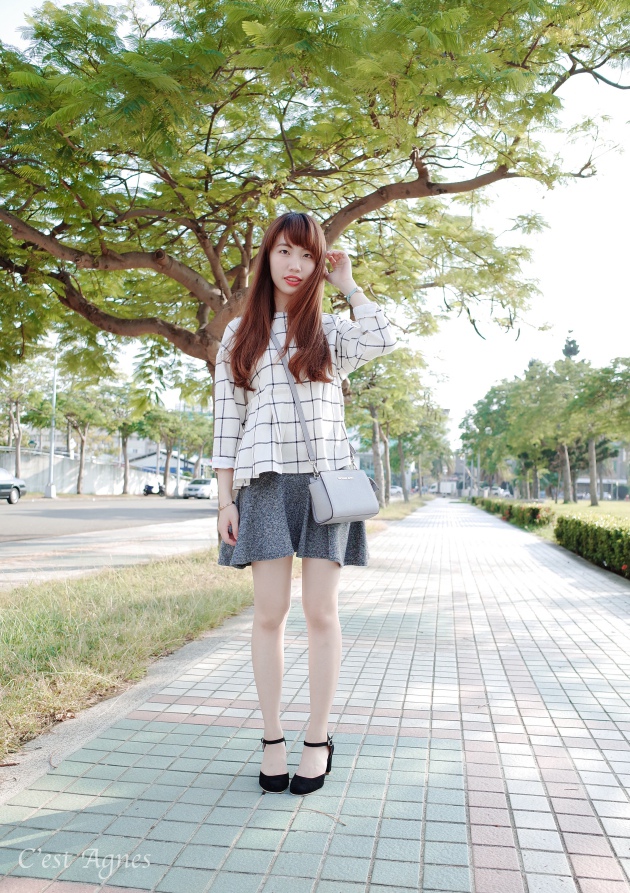 Hey there! Hope you guys all have a great weekend so far!
This is the very first time I write my blog in English,
'cause I hope that I can share my life and my lookbook with not only Taiwanese but also people from other countries.
By the way,I will put the Chinese version just down below the English one :-)
Before we get started, I want to talk a little about what just happend to France, that is, the Paris terror attacks.
I was quite shocked when I saw the news, and I believe you were shocked as well.
Recently, terror attacks have been running wild. Paris is not the first victim.
People are all "Praying for Paris," but at the same time, we should think about the refugees in other countries, such as Iraq and Syria.
Well...I just want to say that you can hate the goverments, but please, just don't take the lives of the innoccent away...
They are nothing to do with the political things, all they want is live a peaceful lives, that's all!
Hope everybody is okay, and if you are in France now, please take good care of yourself!

嗨~大家晚安呀!希望你們都有個美好的週末:-D!
這是我第一次用英文寫blog耶!其實之前就打算這麼做了(笑),
因為我希望不只能跟台灣的讀者們分享穿搭和日常生活,
也希望能和其他國家的讀者們交流交流(笑)(還可以順便練英文耶XD)
我之後都會在英文下面放上中文的版本,所以如果你不喜歡英文的話可以直接跳過那段唷XD

在開始分享今天的穿搭之前,想先跟大家聊聊前幾天發生的事,也就是,巴黎恐怖攻擊。
我看到新聞的時候超震驚的(因為我一直很嚮往法國),我相信大家應該也都跟我一樣吃驚吧>__<!
最近真的太多恐怖攻擊了...法國巴黎並不是第一個呢......
大家都在Pray for Paris, 但我覺得相同地,我們應該也要正視一下其他也正在內亂的國家,像是伊拉克或是敘利亞等。
唉......我覺得,你可以討厭一個國家的政府,但拜託,不要傷害那些無辜的人們......
他們也跟你我一樣,只是希望能過平安幸福的一生,跟那些政治什麼的其實...幾乎扯不上關係呀>__<......

總之,希望大家一切安好!若你現在人在法國,一定要小心,千萬千萬要注意安全喔!!!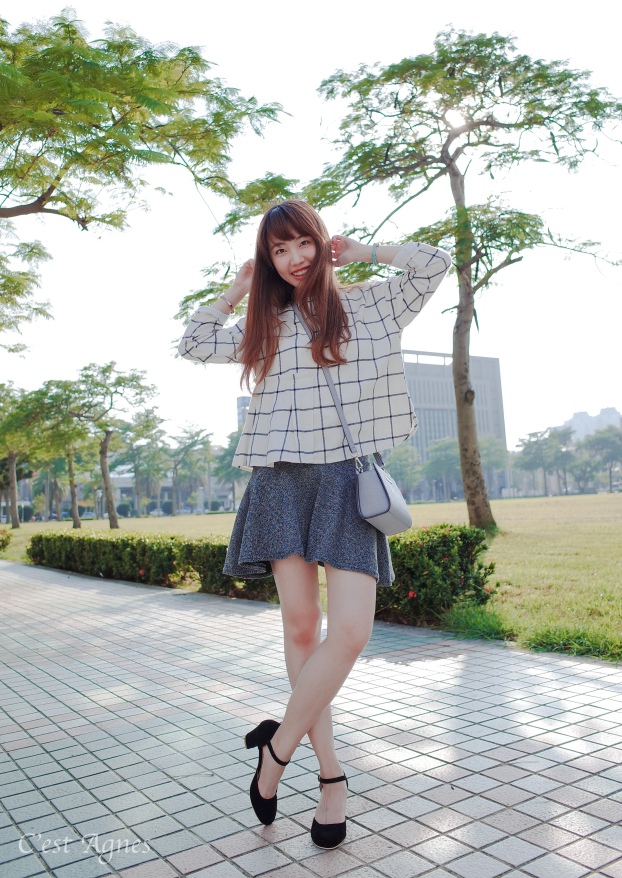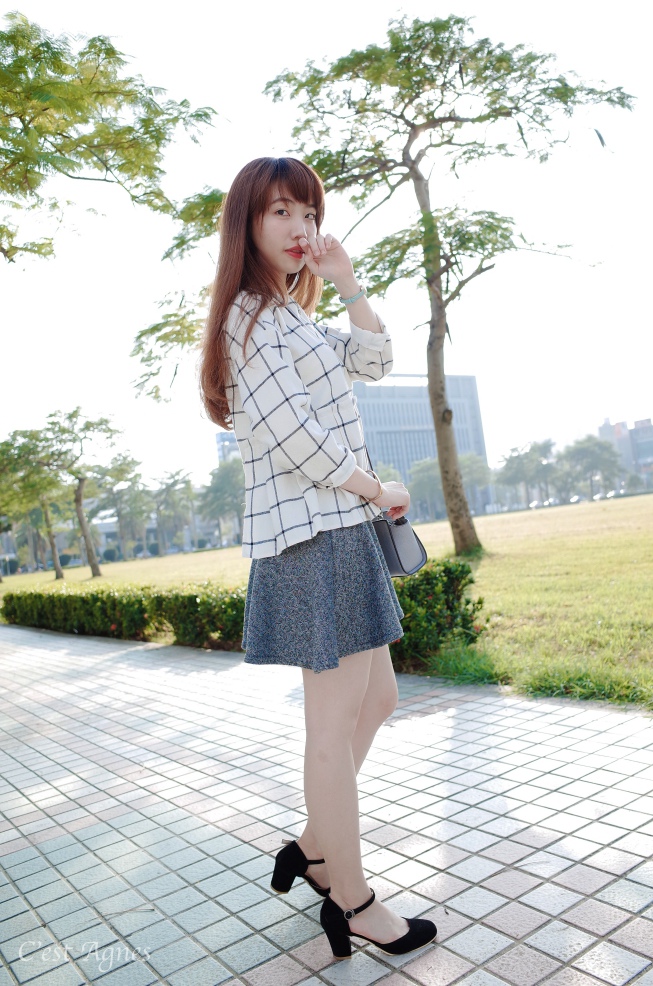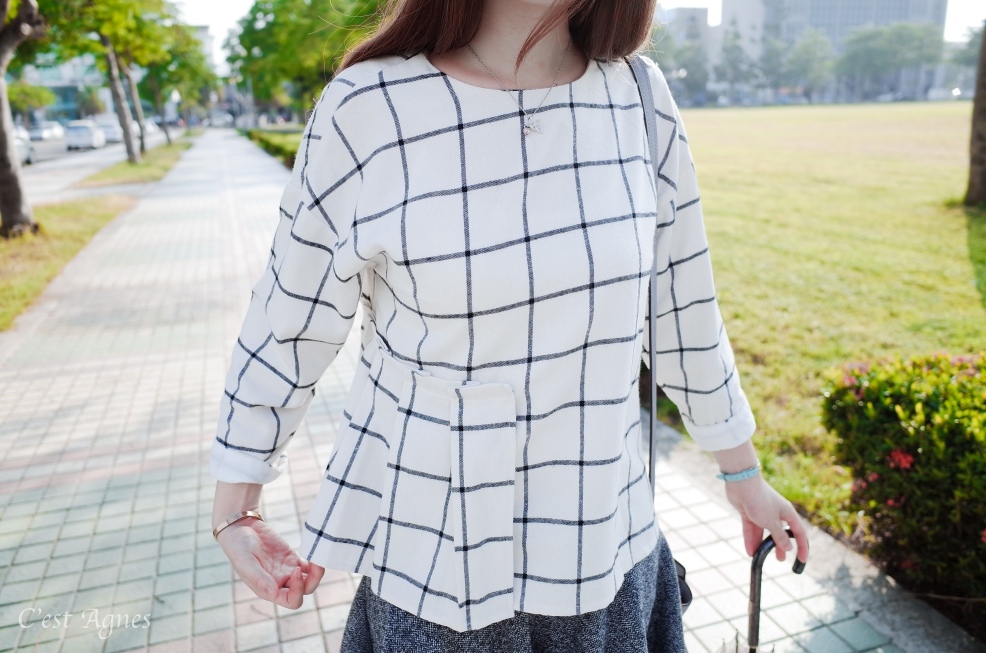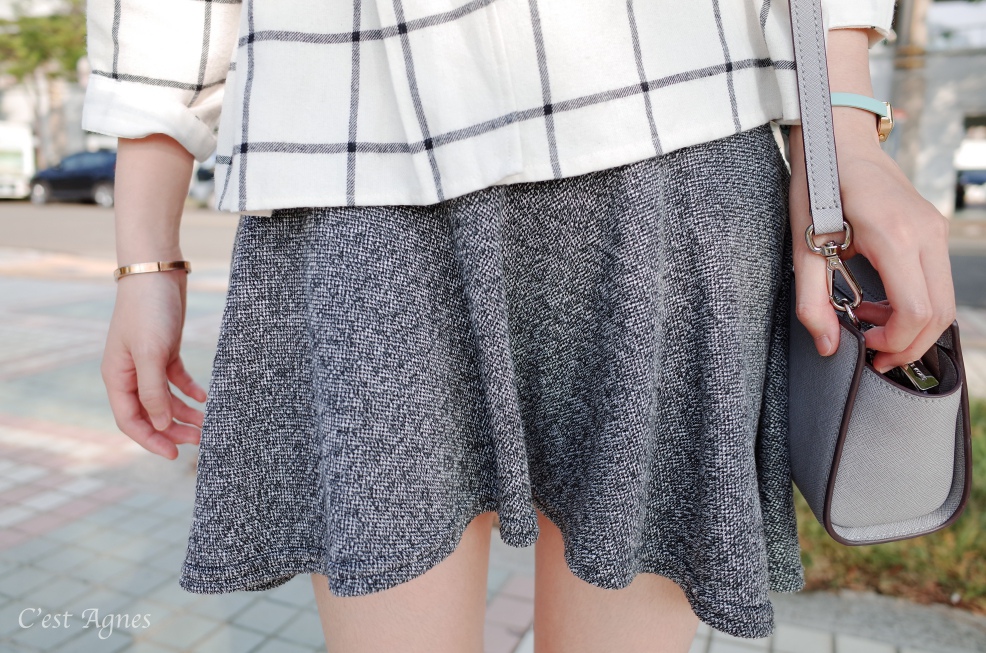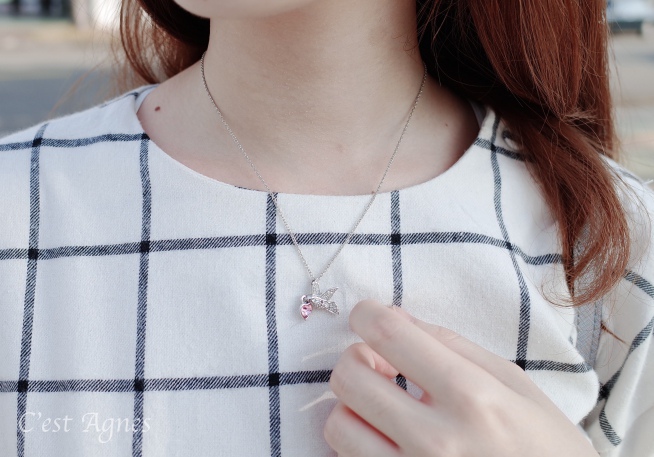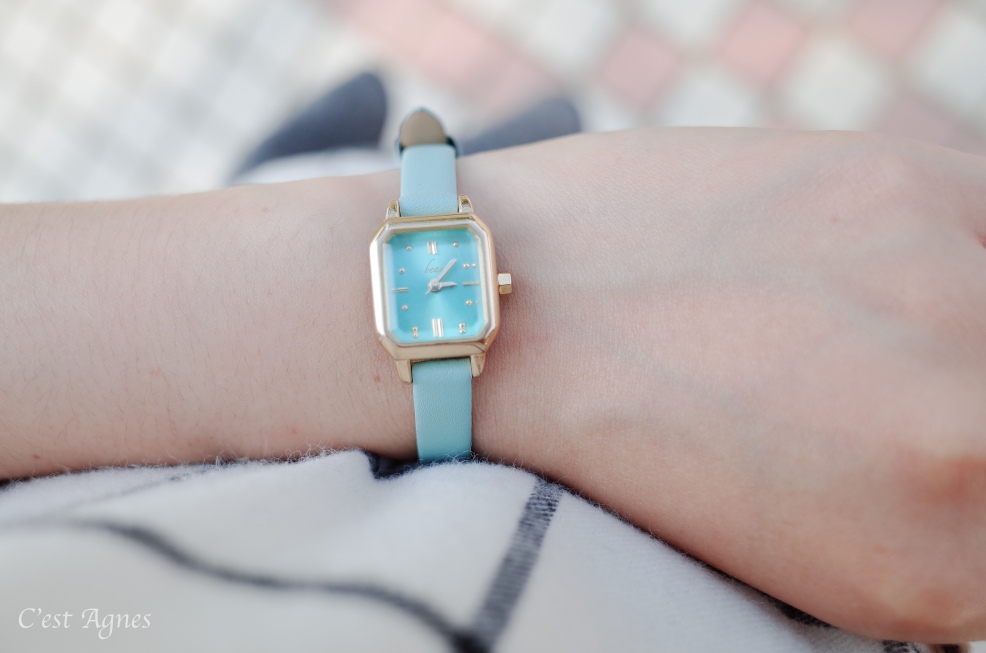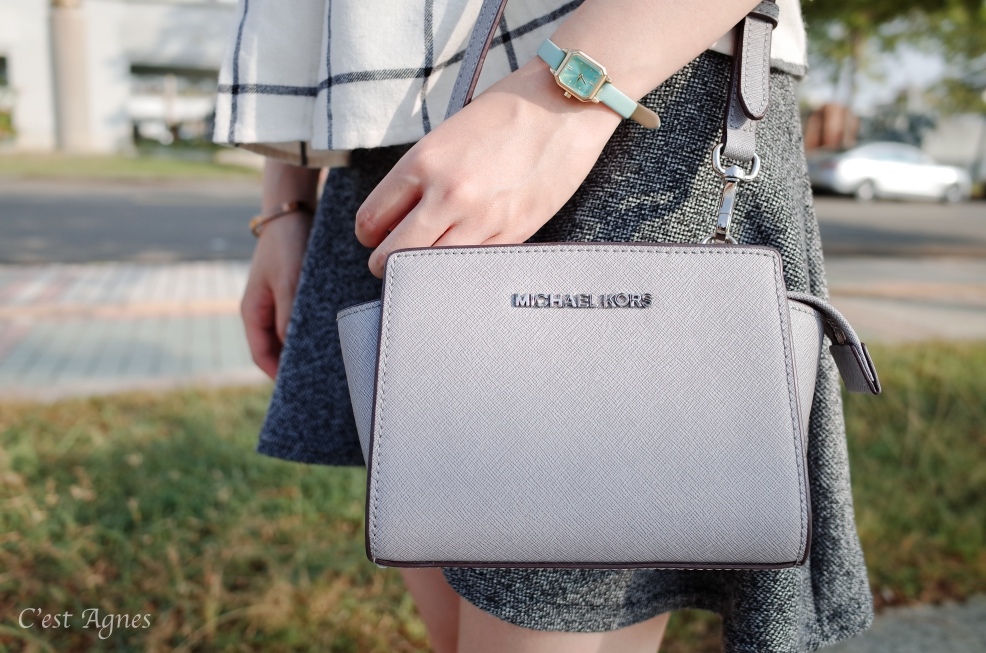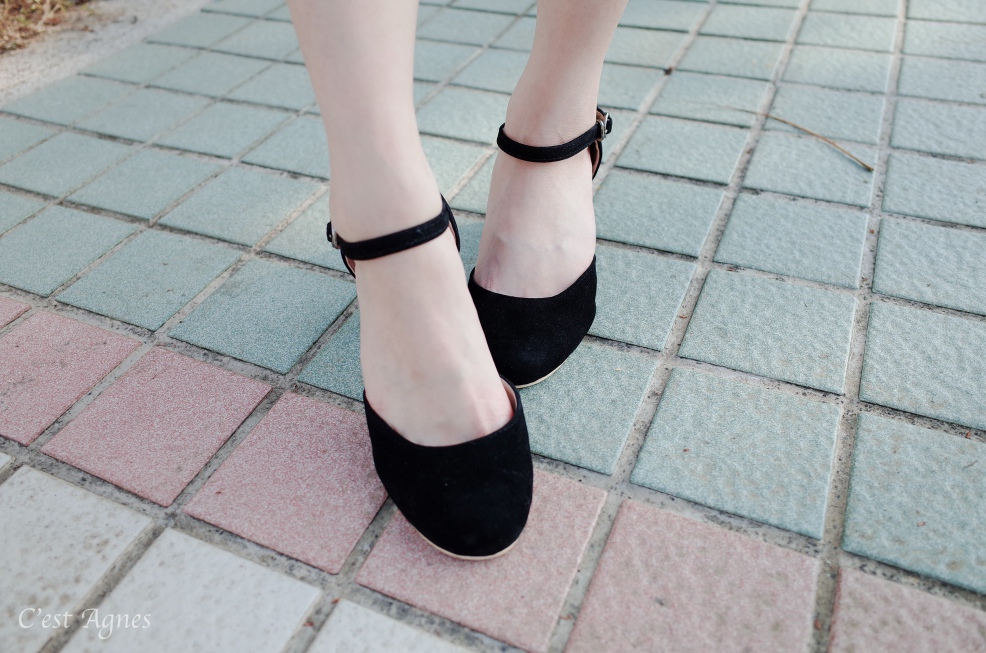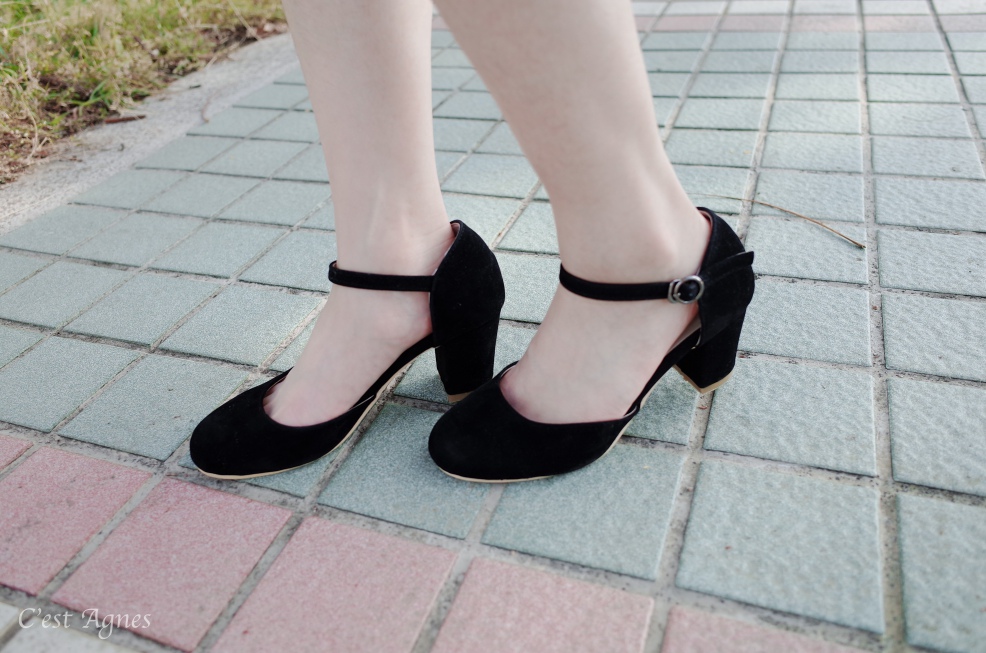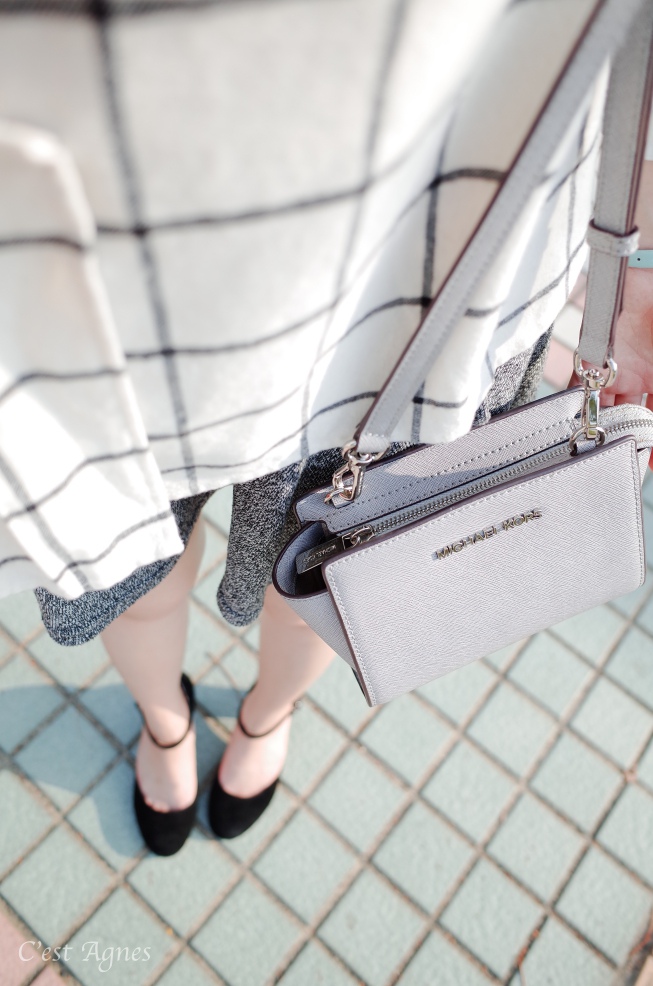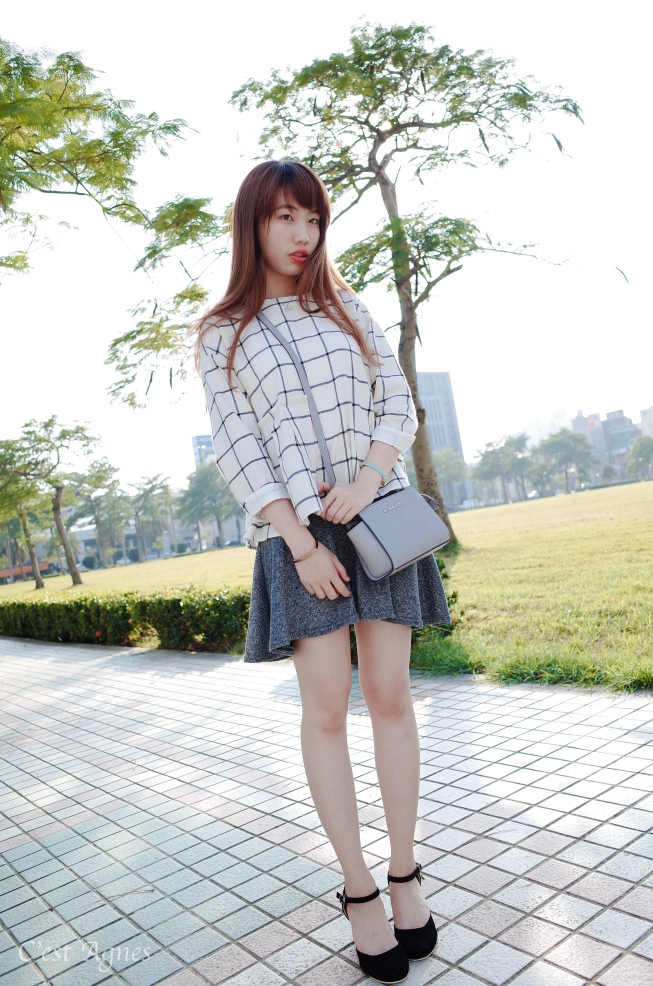 -----Outfit Info-----
Top : No brand name
Skirt : Lowrys Farm
Shoes: Grace gift
Bag: Michael Kors(mini selma)
Watch: No brand name( bought in Japan)
Necklace:Swarovski
---
After taking the pictures above, I had afternoon tea with my photographer-- My mom!

在拍完上面那些穿搭照之後,我和我的攝影師,也就是我親愛的媽咪!一起去吃了一點下午茶:-)))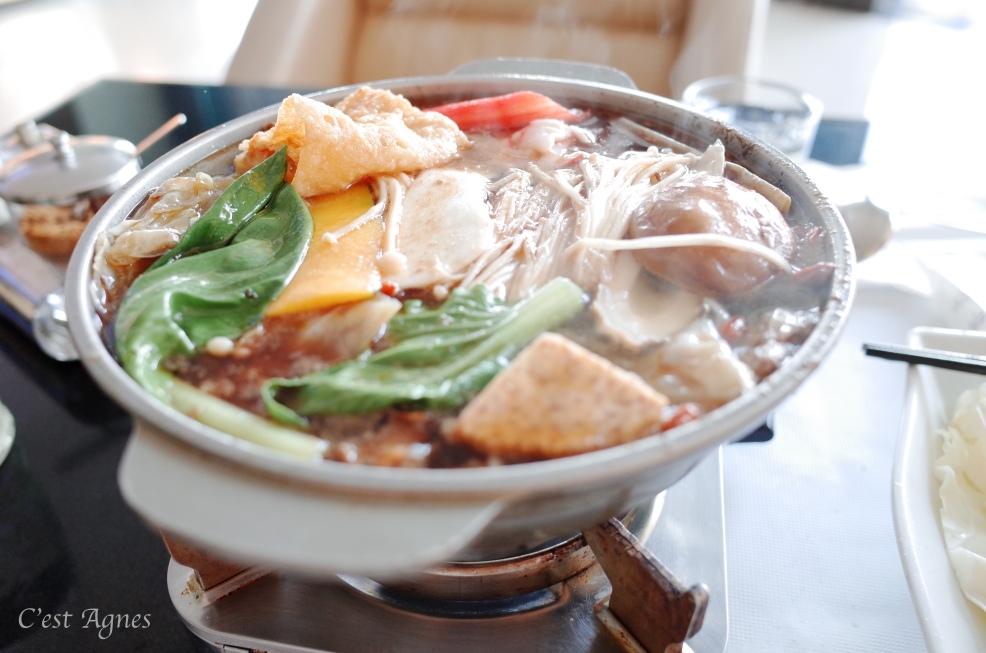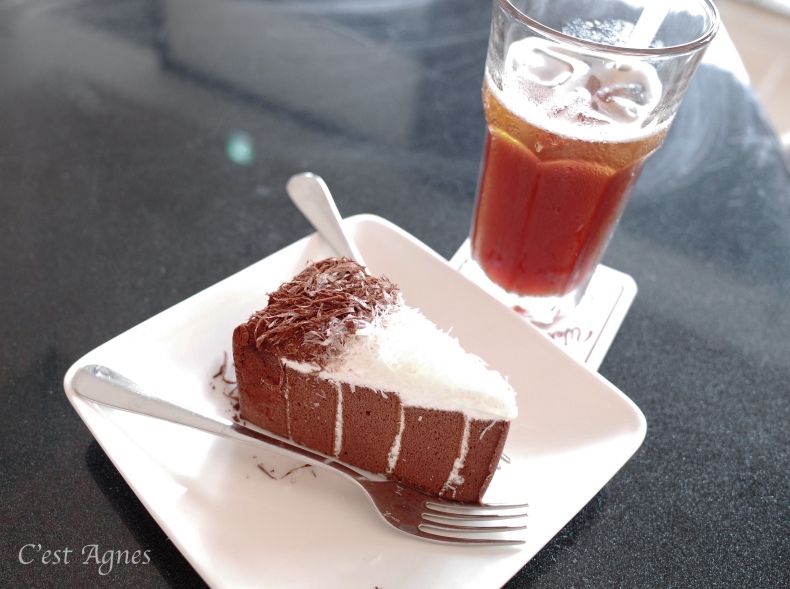 Hope you guys like the new writing style :-D
See ya next time! (It could a long long time XDDD cuz these days,
even though the terrible midtern is over, I'm still quite busy>__<...)
好囉~~~以上是今天的分享:-D
希望你們會喜歡我新的發文方式,我們下次見囉!
(可能會是很~~~久很久之後XD 因為我最近實在忙翻了!即使已經熬過可怕的期中考...依舊一刻不得閒啊嗚嗚)